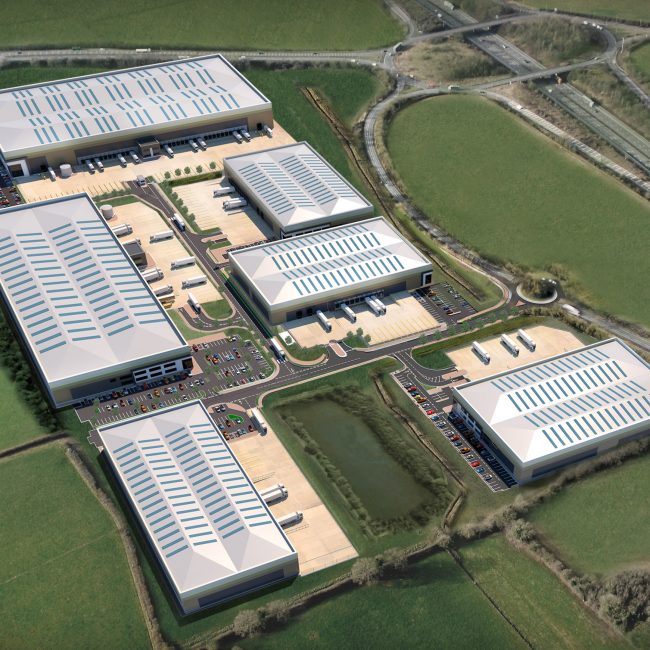 St. Modwen has commenced construction on the first phase of development at St. Modwen Park Chippenham.
The developer has broken ground on a 106,000 sq ft speculative unit with plans to complete the site-wide preparation and deliver a further phase in 2020.
The site, formerly known as Chippenham Gateway, secured planning permission from Wiltshire Council in August 2018 and has permission to build a variety of units ranging from 100,000 sq ft to 1,000,000 sq ft on the 79-acre site.
Located in Wiltshire, the site is located off junction 17 of the M4.
The joint agents for the site are Alder King, DTRE and JLL.